Details
Currency Pairs: GBPUSD | EURUSD
Timeframe: H1
Price:

$799

(or $347 per month for 3 months)
License: 1 live account
NFA compliance: yes
Refund policy: 60 days through Clickbetter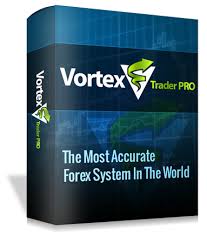 Strategy: Vortex Trader Pro trades very similar to Doug Price's Channel Trader Pro in the sense that it connects to their database to receive trading signals. It appears to trade any and all hours, with a risk:reward ration of 2:1 averaging 10 pip profit and 20 pip losses. Doug Price claims it measures volatility and oscillation, track price action, and monitors trends. CCI, Moving Averages, WPR are 3 indicators it claims to use.
Performance
Doug Price is back with his partner broker Synergy FX. This one seems better off than his REV Trader Pro however because you are essentially copying the same signals he is using.
This is a customer live account trading Vortex Trader Pro on RoboForex broker. Their results are quite similar to the vendor account which is a good sign.
Pros & Cons

Pros
60 Day refund policy
Results match vendors success
Cons
$700 price tag
Exposure to large drawdowns possible
While I like the idea of signals being broadcasted from their vendor account to all customer accounts, I'm still on the fence about Vortex Trader Pro. I feel like the 10 pip wins will eventually be manipulated by brokers similar to what happened with
FAP Turbo
years ago. If I were a betting man, I would say the best days are behind us on this one. I just don't see it maintaining this kind of performance. I'm still going to give it the thumbs up, but will be watching closely.