Details
Currency Pairs:
Timeframe:
Price:
License: 1 live account
NFA compliance: Unknown
Refund policy: 60 days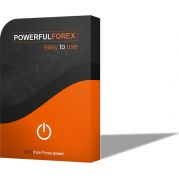 Strategy: The trading style of PowerFul Forex is unknown , when I figured it out this will be revised.
Pros & Cons
Cons
Vendor has no verified Myfxbook.com accounts
Our PowerFul Forex Rating
While PowerFul Forex is reasonably priced, there are much better forex robots out there to risk your money on. We can't recommend this at this time. We haven't determined if this is a scam yet. If you've used PowerFul Forex then please give a rating and leave a comment with your feedback.