Details
Currency Pairs:
Timeframe:
Price:
License: 1 live account
NFA compliance: Unknown
Refund policy: 60 days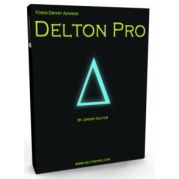 Strategy: Delton Pro strategy is not known at this time. We will revise this when we figure it out.
Pros & Cons
Cons
Vendor has no verified Myfxbook.com accounts
Don't bother with this one, waste of time and money. There are a number of robots listed here that would do far better than Delton Pro. We are not yet sure if this is a scam or not. If you have tried Delton Pro then please leave a score and post a review with your experience.